Christopher P. Bridge
Engineer and Researcher in Biomedical Image Analysis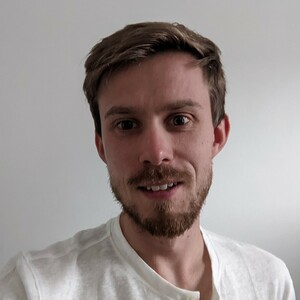 Originally from South East England, I became interested in engineering at a young age.
In 2009, I began studying on the Engineering Tripos at Pembroke College, University of Cambridge. I chose to specialise in Information and Computer Engineering in the final years of the course, and developed particular interests in the areas of control theory, signal processing, image analysis, and machine learning. In my final year, my research project involved applying this knowledge to the problem of registering human femur surfaces extracted from CT scans, as part of a pipeline to improve our understanding of hip fracture. This project inspired me to enter the field of medical image analysis as a particularly challenging and rewarding application of the skills I had learnt.
I graduated from Cambridge in 2013, with the B.A. and M.Eng. degrees awarded with Distinction and the AT&T Prize for achieving the best overall final-year performance of students in the Electrical and Information Engineering areas.
I began my DPhil (aka PhD) at the University of Oxford's Institute of Biomedical Engineering as a student of Balliol College, Oxford. I was supervised by the Institute's director, Professor Alison Noble, and worked on the application of machine learning techniques to medical ultrasound. In particular I was working to develop software that can develop an understanding of video streams of 2D ultrasound data of the fetal heart. I successfully defended my DPhil thesis in July 2017.
In August 2017 I relocated to the US, and I began working as an Innovation Fellow, and then more recently as a Machine Learning Scientist and Senior Machine Learning Scientist, at the Massachusetts General Hospital and Brigham and Women's Hospital Data Science Office (formerly Center for Clinical Data Science) in Boston. During this time I developed a number of machine learning models for commercialization through industry partners, and worked on problems across a range of medical disciplines and image modalities.
I previously led the Translational Data Science team at the Data Science Office, which is primarily focused on the deployment of AI models into clinical radiology workflows.
In October 2022, I moved into a full-time research role as an Instructor in Radiology in the Quantitative Translational Imaging in Medicine Laboratory at the Athinoula A. Martinos Center for Biomedical Imaging and Harvard Medical School.
Outside of work, I enjoy badminton, running, skiing and climbing.
You can find my short form CV here.